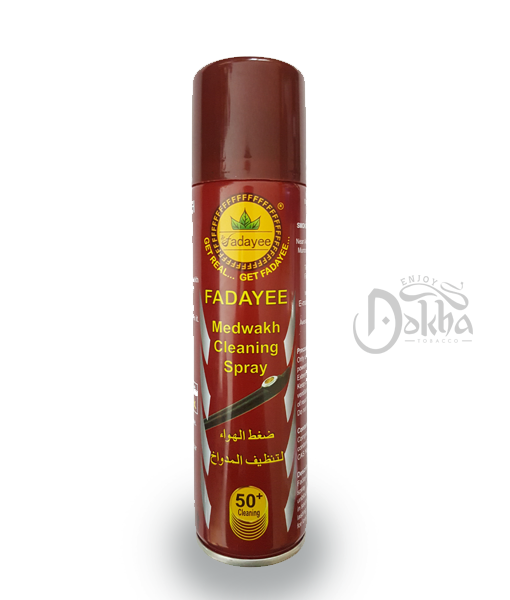 Fadayee Medwakh Cleaning Spray – UK Mainland Only
Fadayee Medwakh Cleaning Spray
*** Please note this is currently only available for UK Mainland customers due to flight restrictions ***
Fadayee Medwakh Cleaning Spray exclusively available at Enjoy Dokha
Fadayee Medwakh Cleaning Spray is a high pressured spray that will clean your Medwakh Pipe as if it were brand new.  Fadayee Medwakh Cleaning Spray clears and unblocks your Medwakh pipe within seconds by removing the tar leaving your Medwakh pipe clear and fresh for a longer period compared to using material pipe cleaners.  Shake well before use and the Medwakh cleaner will remove ash and tar to look after your Medwakh pipe. WE ARE UNABLE TO DELIVER THIS PRODUCT OUTSIDE OF ENGLAND due to flight restrictions.
Each Fadayee Medwakh Cleaning Spray lasts approximately 50 cleaning sprays.
Only use for cleaning your Medwakh pipe.  Extremely high pressured air.  Keep container in a well ventilated area. Keep out of reach of children.  No CFC's, no HCFCs.
Welcome to our selection of Dokha, Medwakh Pipes and Smoking Accessories! All are quality checked and hand picked for your satisfaction. Before deciding on and purchasing any product, feel free to visit our Testimonials Page for peace of mind when purchasing with Enjoy Dokha. All online purchases are handled through a secure portal – we accept all major credit/debit cards. Just click the "Add to Cart" button then proceed to checkout/view cart from the top right of this page. If you are located outside of the UK, we are pleased to accommodate your order!
At Enjoy Dokha, we are proud to bring you many different exciting blends such as Abu Mohammed, Fadayee, Bin Khumery, Yousef Rida and Max Time Dokha as well as blends from the local farms. Everything is imported by us directly from various sources in Dubai, United Arab Emirates and the Middle East. Our selection process was not easy, many Dokha blends and Medwakh Pipes just simply did not meet our high standards.
We always go the extra mile, no questions asked because it's the service you deserve. Its the kind of service that you expect and its the kind of 1st class service that you will continue to receive until there is no more Dokha!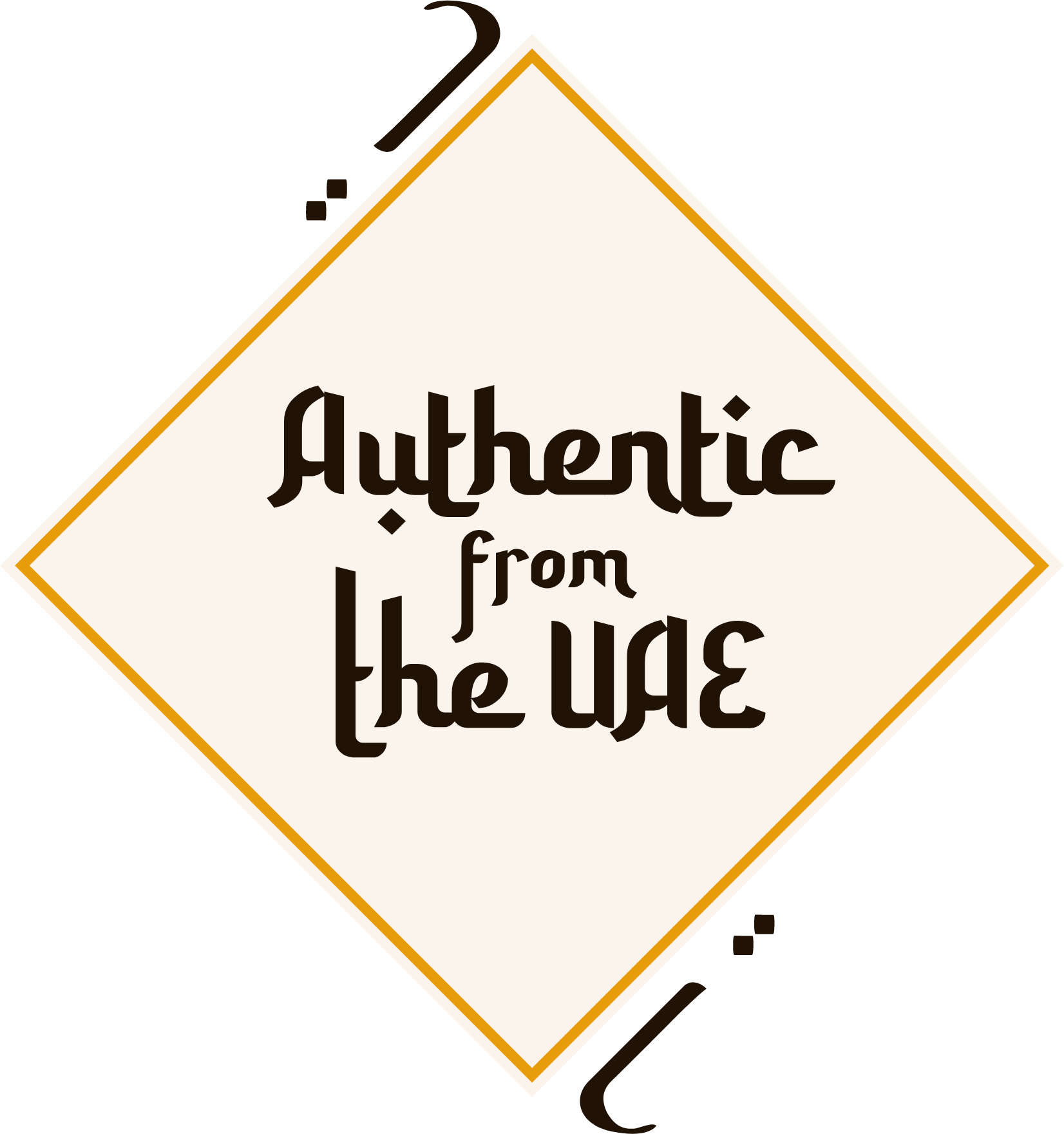 Share
