What is the sensation of Dokha?
January 8, 2020
What is the sensation of Dokha?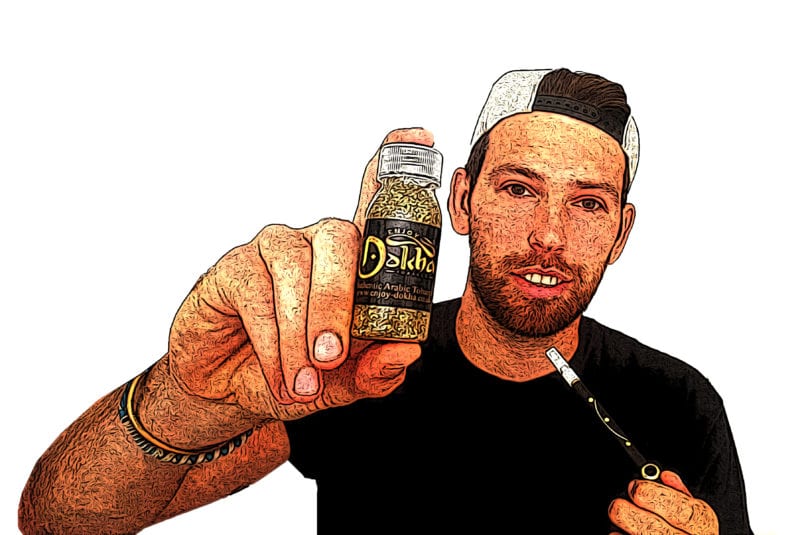 If you have just got here and you don't know much about the Dokha sensation, let me just quickly fill you in.  Dokha Tobacco is an unflavoured tobacco that originates from the United Arab Emirates.  The plants grow at altitude which changes the make up of the tobacco leaf.  Slightly higher in nicotine, the Dokha tobacco is smoked in small amounts through a wooden pipe called a Medwakh.  The end result is a fulfilling buzz sensation the moment you exhale.
The sensation of Dokha is invigorating and relaxing all at the same time.  Even though Dokha can trace its roots back more than 500 years, people still enjoy the Dokha sensation today.
If you are a beginner and new to Dokha, then our best advice would be to try a light blend first. Light blends are often colour coded in Blue.  If you are used to these lighter blends, then you could explore different tastes with other medium Dokha Blends such as Enjoy Dokha Sultan. The Dokha Sensation tends to be stronger in medium blends, then that of a light cold Dokha.  Medium blends are often colour coded in Gold.
If on the other hand you are a seasoned Dokha smoker, you may be looking for a stronger smoke.  Something that is a little harsher to inhale so you can really feel it every draw.  If this is you, then I would recommend a hotter blend.  Hotter blends are often colour coded in Red.  Hot blends tend to be harsher to inhale, and again offer an intense feeling on exhale.  The sensation Dokha leaves you with normally only lasts seconds and will feel bigger or smaller depending on your tolerance.
Interested in trying Dokha tobacco? Click here to purchase a discounted sample pack with 5 flavours of your choice!
Share