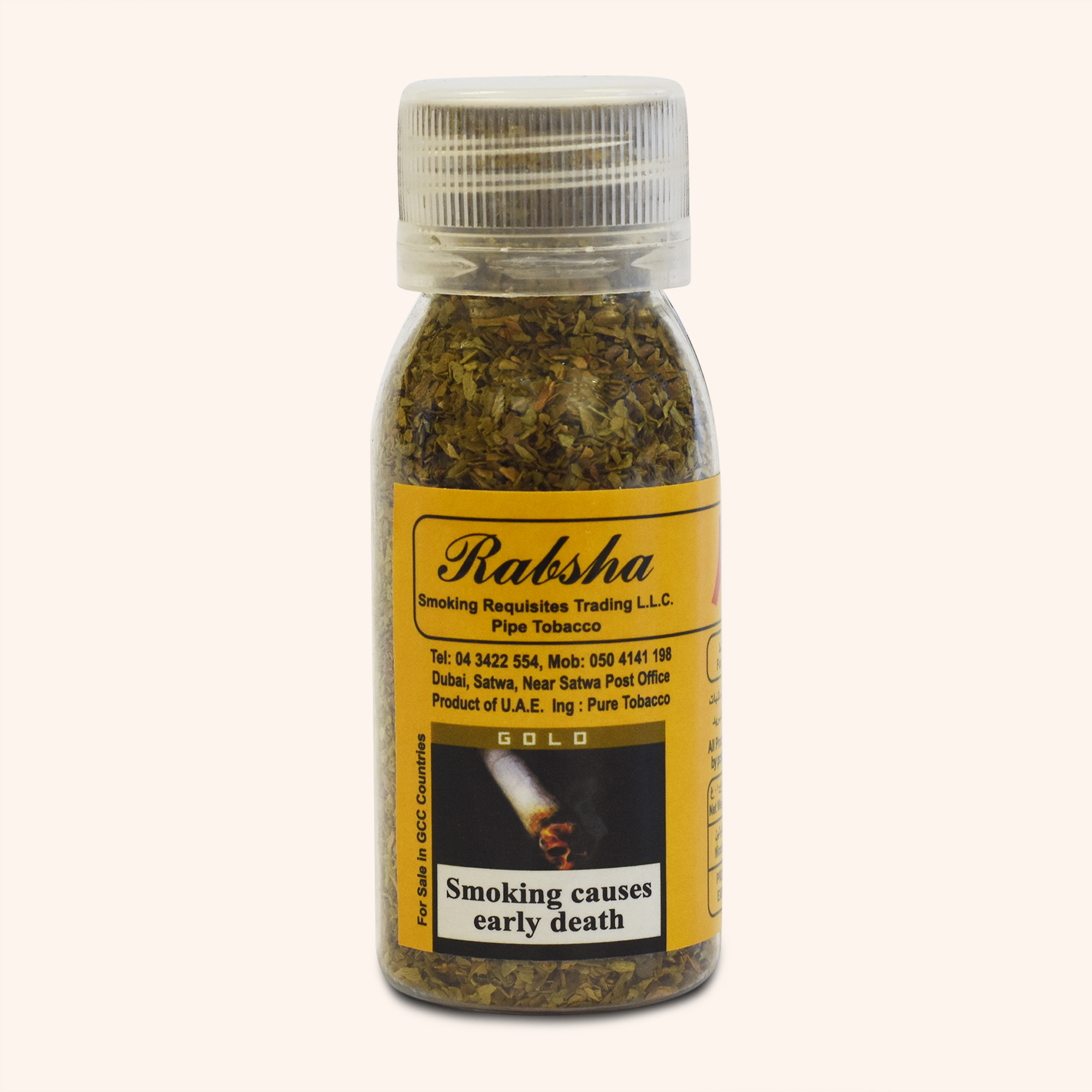 Rabsha Gold Dokha tobacco available from Enjoy Dokha
Rabsha Gold Dokha Dokha tobacco is as authentic as it gets and comes from Al Satwa, Jumeirah. Whilst not the largest brand in the UAE, they have a reputation for quality with a kick ass 'buzz' – you asked for it and we listened….
The leaves used in the production of Rabsha Gold Dokha are shredded so the tobacco burns evenly and pulls a full hit through your Medwakh pipe. This 'Medium' Dokha blend will reward you with a milder inhale, hold it for a couple of seconds, and after slowly breathing out enjoy the strong buzz that follows…
Why Buy Rabsha Gold Dokha
Smooth Medium Dokha – not too harsh on the inhale
50ml / 13gram bottle – easy to handle
Recommended for the regular Dokha smoker
100 smokes plus per bottle
If you are a regular Dokha smoker you will appreciate the efforts that Enjoy Dokha have gone to in procuring the widest range of different medium Dokha blends to keep all of our customers happy!  Rabsha Gold Dokha is recommended for the 'regular' smoker as it is not too harsh on the throat. We feel that this is also suitable for beginners or for those customers who may be transitioning from smoking cigarettes…
If Rabsha Gold is too strong for you, Enjoy Dokha have lots of other medium blends which you can try from reputable Dokha suppliers throughout the UAE and the Middle East. You could also try our '5 sample bags' option of standard medium blends, such as Ameeri, Safra, Maya, Enjoy Dokha Gold to get you on the right track….
Unfortunately we cannot supply samples of Rabsha Gold or Rabsha Red as these products come already pre-packaged.. if you would like to try samples of other hot blends such as ED Red, Achillles or Haar then we can supply samples of these blends.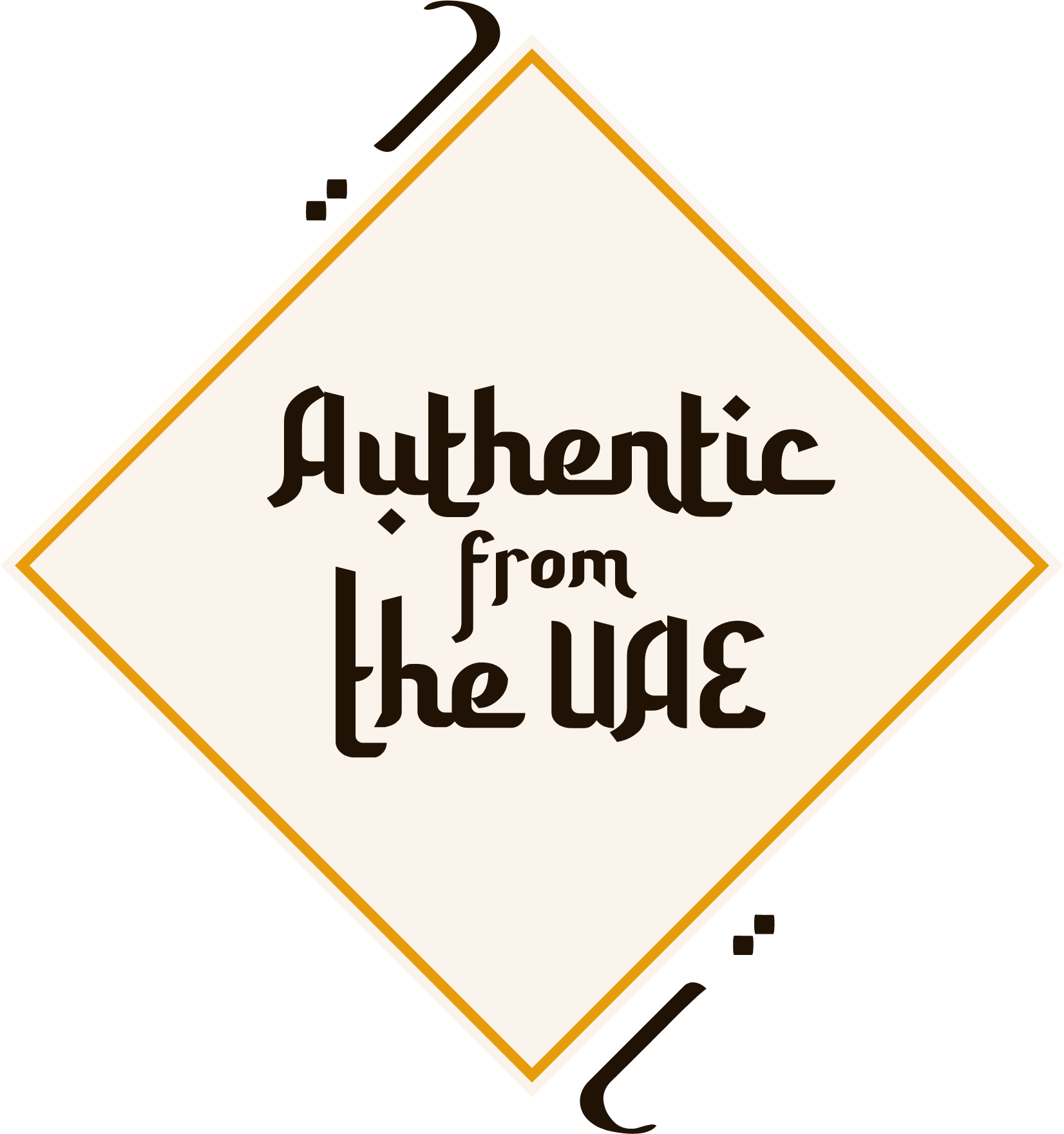 Share
