Dokha Pipe Cleaner
July 24, 2019
Dokha Pipe Cleaner is a common search term used by people searching Google for suitable cleaning products to help to maintain their Medwakh pipe.
Where to buy the best Medwakh pipe cleaning products – why Enjoy Dokha naturally! Some sort of Medwakh pipe cleaning implement is required to help keep your pipe in tip top condition.
The Fadayee cleaning spray is an essential accessory to your Dokha Starter Kit or if you are a seasoned Dokha smoker you will know that your Medwakh (Midwakh) will require ritual cleaning to ensure a great smoking experience each time you light up your pipe.
A Medwakh pipe may seem like a simple tool, but on closer inspection there are different pieces with their own unique purpose and each piece plays an important role in the overall use of the Medwakh pipe.  If one of these pieces are missing it would drastically affect the quality of the Dokha smoking experience and may even prevent the pipe from working at all.
The Bowl:  This is where the Dokha tobacco is packed inside.  When you are ready to smoke you pack the bowl with the appropriate amount of Dokha before lighting it. Don't pack it too tightly as this can impede your ability to light it successfully. The term 'bowl or chamber' are common terms for the same thing.  Basically, the chamber is the interior portion of the pipe, whereas the bowl is technically the exterior portion.
The Draught Hole:  The draught hole is the hollow tunnel that connects the chamber to the stem
The Stem:  The long, narrow corridor where the Dokha smoke travels when being used
The Filter:  The filter is used to help remove any loose burnt particles of Dokha before you inhale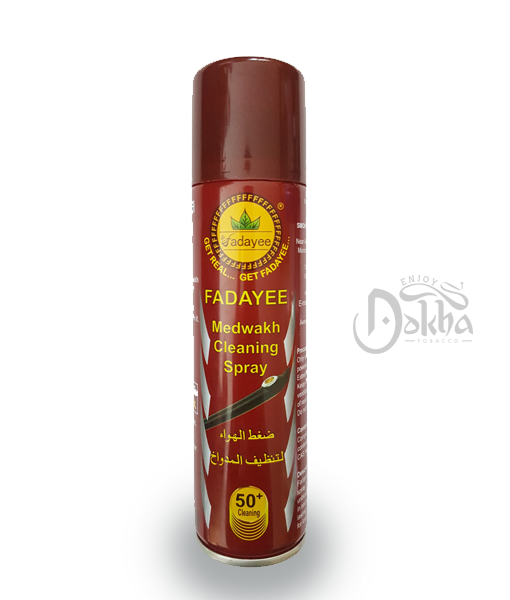 Enjoy Dokha have researched the very best methods for cleaning your precious Medwakh pipe and we have produced a Cleaning 'Guide' to help with this process.  Of course there is more than one way to clean your pipe and there are several 'home made' techniques you could also use to get the best result for you…
Enjoy Dokha 50 pack / 100 pack of pipe cleaners is the No. 1 way to clean your pipe simply because you can use the length of the pipe cleaner to help clear burnt tobacco residue from the stem of your pipe – see our Guide 'How to Clean Your Medwakh'…
Enjoy Dokha Medwakh Cleaning Spray will fully clean, clear and unblock your Medwakh pipe in seconds by removing the tar residue thereby helping to keep your Medwakh clean and fresh for a longer period. Please note that we are unable to send this product by air due to flight restrictions of compressed gas liquids…
3 in 1 Metal Pipe Cleaner is a useful little tool for helping to clean your Medwakh bowl in particular, as it is strong enough to scrape out stubborn burnt tobacco residue.  After cleaning (scraping) out the bowl you can always revert to the fabric pipe cleaners or simply twist and use kitchen paper until you are satisfied that your bowl is clean enough to house your next Dokha hit!
Single or 5 pack Bristle Pipe Cleaners (shown in the main introductory picture) are used in a similar way to the 50 pack or 100 pack of fabric pipe cleaners, however can be washed and reused, therefore this method may be the most cost effective.
Share